September 20, 2022
Hispano Suiza receives 'Legacy, Spirit & Style' award at The New York City Concours
The first Hispano Suiza Carmen Boulogne to arrive in the US was the guest star of The New York City Concours
"This award is a tribute to the legacy, the style and the unique spirit of our cars", said Sergio Martínez Campos, CEO of Hispano Suiza
New York, 20 September 2022. Hispano Suiza has received the 'Legacy, Spirit & Style' award given by the organization of The New York City Concours.
For Sergio Martínez Campos, CEO of Hispano Suiza, "this award recognizes the legacy, style and unique spirit of our cars and shows the great interest that the brand raises in the American market."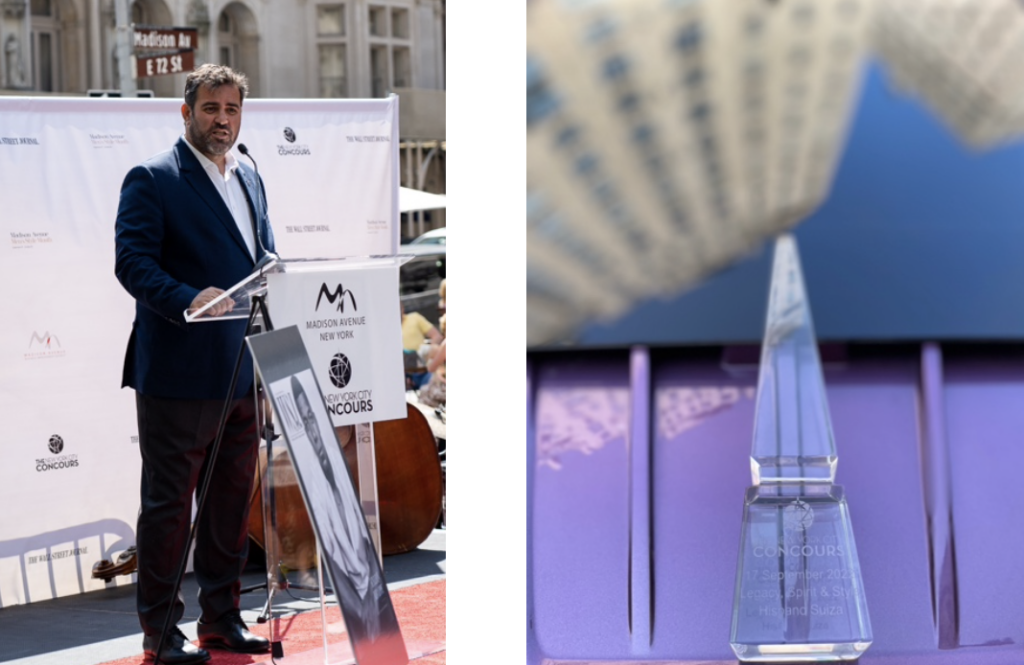 Thirty classic cars and motorcycles participated in the contest, which kicked off men's fashion style month, as well as 31 establishments from the Madison Avenue shopping district.
The first unit of the Carmen Boulogne to arrive in the US took pride of place amongst the classic cars on display. The Boulogne pays tribute to the heritage of Hispano Suiza in the world of motorsport. Building on its sibling's credentials, the Carmen Boulogne boasts 820kW (1,114PS) of power, a top speed of 290km/h (180mph) and accelerates from 0-100km/h in less than 2.6 seconds.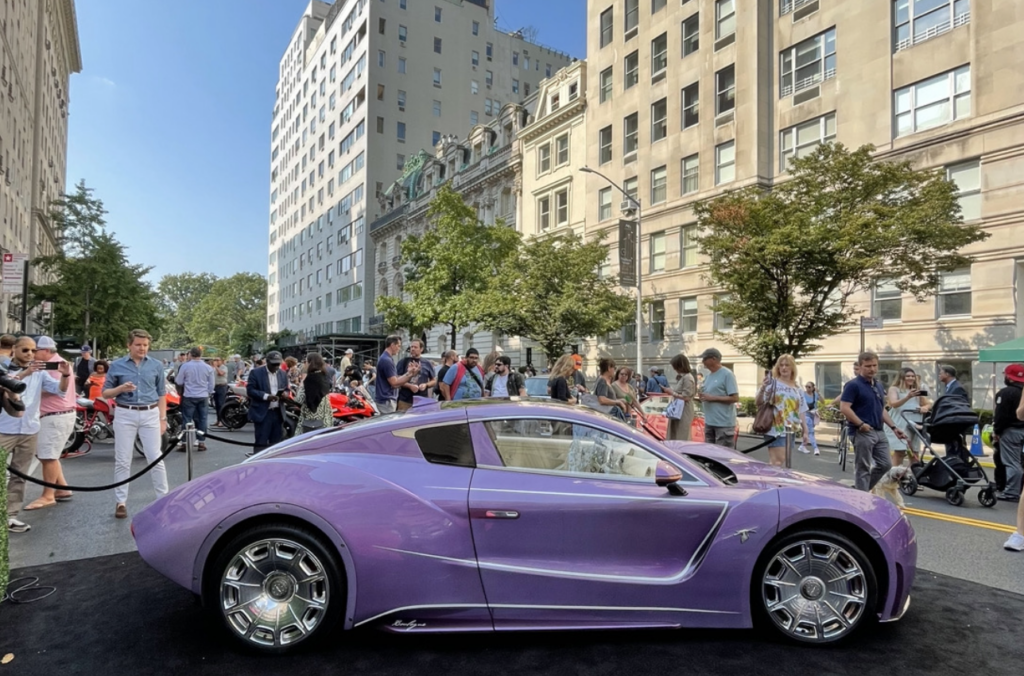 ABOUT HISPANO SUIZA
Hispano Suiza is a historic Spanish automotive brand owned by the Suqué Mateu family, now in its fourth generation. Hispano Suiza Automobile Factory S.A. was founded in Barcelona in 1904 by Damián Mateu, together with technical director and engineer Marc Birkigt, also a partner in the company.
Between 1904 and 1946, Hispano Suiza manufactured more than 12,000 high-performance luxury vehicles and 50,000 aircraft engines. Currently, with its headquarters, technical center and manufacturing plant located in Barcelona (Spain), it embodies a spirit that combines the pride of being a Spanish brand with a solid family legacy.
In 2019, the brand presented the Hispano Suiza Carmen, its new 100% electric hypercar, and a year later, it upped the ante with the Hispano Suiza Carmen Boulogne. In total 24 exclusive units will be produced.
In 2022, the first unit of Carmen Boulogne in the United States was delivered to collector Michael Fux.
Since its foundation, four generations of the Suqué Mateu family have preserved the brand, providing impetus and dynamism to maintain its significant heritage. Currently, Miguel Suqué Mateu, great-grandson of the brand's founder, is at the helm of Hispano Suiza as its Chairman.
Hispano Suiza is part of the Peralada Group, which represents the pinnacle of luxury dining and entertainment through its global portfolio of casinos, restaurants, hotels, golf courses, vineyards, music festivals and marinas.
MEDIA CONTACTS
For further information about Hispano Suiza, please contact the Press Office: press@hispanosuizacars.com