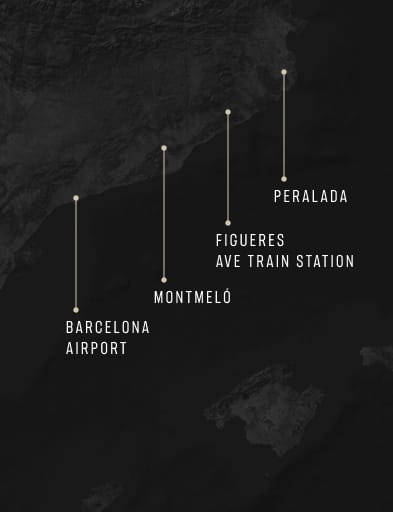 Discover
Hispano Suiza's
world
AS PART OF
GROUP PERALADA
Owning an hispano suiza means joining an exclusive community of discerning enthusiasts and indulge in unparalleled performance, luxury, and prestige that only HISPANO SUIZA can offer.
Hispano Suiza
Atelier
WHEN YOU STEP INSIDE THE HISPANO SUIZA ATELIER, YOU'LL IMMEDIATELY BE SURROUNDED BY THE LATEST TECHNOLOGY AND CUTTING-EDGE EQUIPMENT. YOU'LL HAVE THE OPPORTUNITY TO WITNESS THE PRODUCTION PROCESS, AND SEE HOW EVERY COMPONENT IS ASSEMBLED, HOW OUR HYPERCARS ARE DESIGNED AND LEARN ABOUT THE TECHNICAL ASPECTS OF ELECTRIC HYPERCARS PRODUCTION.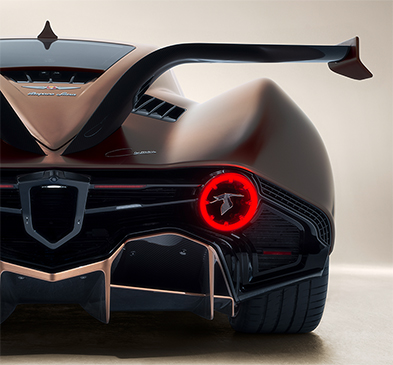 Experience
Hyper-
driving
GET READY TO LIVE A UNIQUE AND EXCLUSIVE EXPERIENCE WITH HISPANO SUIZA CARMEN AND CARMEN BOULOGNE. DRIVING AN ELECTRIC HYPERCAR ON THE CIRCUIT DE CATALUNYA RACE TRACK WILL LEAVE YOU OUT OF BREATH.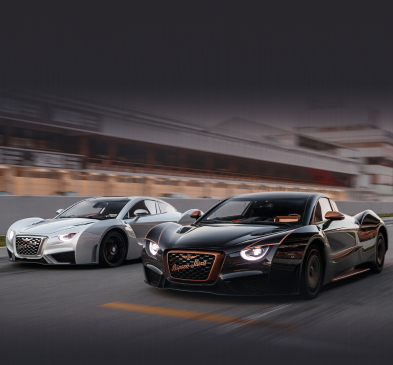 Peralada
Winery
THE PERALADA WINERY IS THE FIRST IN EUROPE TO OBTAIN LEED GOLD CERTIFICATION FOR SUSTAINABILITY.
WITH A WINE-PRODUCING TRADITION OF MORE THAN SIX CENTURIES, THE WINES MADE BY PERALADA ARE RECOGNIZED BY THE MOST PRESTIGIOUS INTERNATIONAL WINE GUIDES AND ARE PRESENT ON ALL FIVE CONTINENTS.
Hotel Peralada
WINE SPA & GOLF
THE 5* HOTEL PERALADA HAS AN ELEGANT, ECLECTIC DESIGN STYLE FEATURING THE USE OF HIGH-QUALITY MATERIALS. BODY, MIND AND SOUL ARE HARMONIOUSLY REUNITED IN THE WINE SPA, A WELLNESS CENTER INSPIRED BY PERALADA'S WINE TRADITION. IT ALSO INCLUDES THE GOLF CLUB PERALADA. THE 6,071 METER, 18-HOLE PAR 71 COURSE IS DESIGNED TO BE ENJOYED BY PLAYERS OF ALL LEVELS.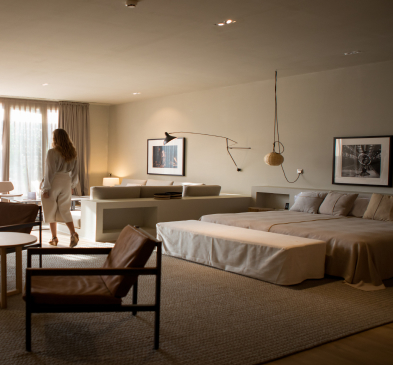 Starred
Gastronomy
THE PERALADA RESORT GASTRONOMIC OFFER INCLUDES THE CASTELL PERALADA RESTAURANT AWARDED WITH A MICHELIN STAR, THE L'OLIVERA RESTAURANT BY PACO PÉREZ (CHEF WITH FIVE MICHELIN STARS) OR THE SHIRO PERALADA BY PACO PÉREZ, A RESTAURANT THAT FUSES THE FLAVORS OF ASIA WITH MEDITERRANEAN CUISINE.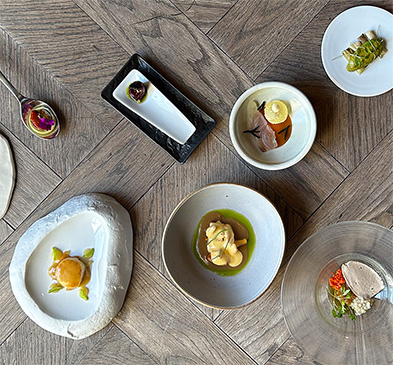 Casino Peralada
LEISURE
THE CASINO PERALADA IS THE ONLY CASINO IN THE WORLD INSIDE A MAJESTIC MEDIEVAL CASTLE. IT'S A GLOBAL ENTERTAINMENT SPACE WHERE YOU CAN ENJOY GAMBLING, MUSIC AND GASTRONOMY.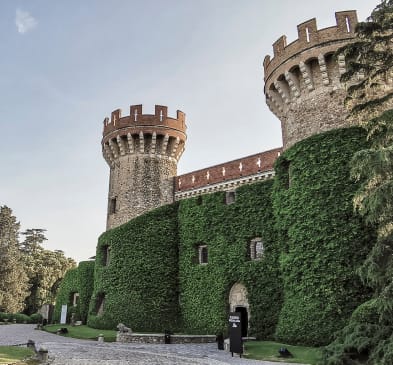 Private collections
Culture
NEXT TO THE CASTLE IS THE HISTORICAL AND CULTURAL CENTER THAT HOUSES THE MUSEUMS, LIBRARY AND ART COLLECTIONS. THE 14TH CENTURY CONVENT OF CARMEN FEATURES THE CLOISTER AND THE GOTHIC CHURCH WHERE RELIGIOUS CEREMONIES ARE HELD AS WELL AS SUMMER CONCERTS AND SMALL-SCALE RECITALS WITHIN THE FRAMEWORK OF THE PERALADA FESTIVAL.